Beijing Huawei Silkroad Electronic Technology Co., Ltd. Hebei Branch is a high-tech enterprise integrating R&D, production and sales. The company's predecessor was founded in 2004, mainly researching and producing solder paste printing machines and reflow oven; At the end of 2007, we began to develop domestic mounters. In 2010, the first generation of visual multi-functional mounter was officially put on the market, and Beijing Huawei Silkroad Electronic Technology Co., Ltd. Hebei Branch was officially registered in the same year; After years of continuous innovation and improvement, in 2014, a four-head automatic multi-function mounter with automatic inlet and outlet board was launched. This model set off a new technological innovation trend in China. Because all parameters are very suitable for the current actual needs of small and medium-sized enterprises, and the equipment is cost-effective, its market share in the domestic market is rapidly increasing; Since then, the full-automatic multi-functional mounter has become the mainstream. This year, our four, six, eight and twelve full-automatic mounters have been put on the market and received very good market feedback.
Huawei Guochuang Company has been adhering to the research and development direction based on the actual needs of customers. We will research and develop what kind of machines our customers need, and step by step in the continuous communication with our customers to achieve harmony and win-win with our customers. Huawei Guochuang can achieve today's achievements. In addition to our unremitting efforts, we benefit more from the continuous support of our customers. Only by working with our customers to achieve mutual benefit and win-win cooperation can we position our development direction more precisely and clearly, and give back to new and old users to a great extent. It is the aim of our enterprise to be a down-to-earth person and do things according to the book. The domestic mounter has a long way to go to be a world brand. Only by strengthening its own direction can it get close to its dream and succeed.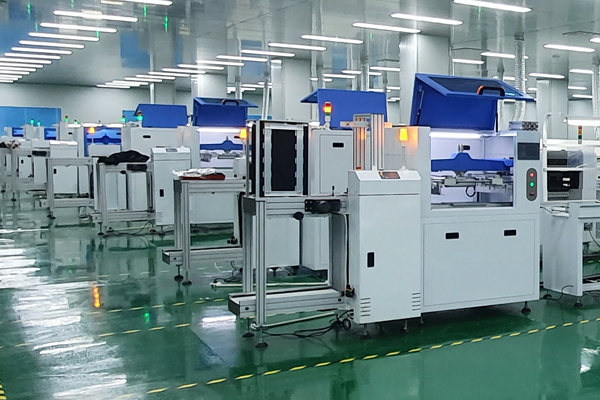 Our company has been committed to the manufacturing and research and development of domestic SMT equipment. The product series has 12, 8, 6 and 4 mounters, which meet the needs of users for mass production, engineering proofing and small batch production; The company's users face the whole country and export to Europe, America, South America, the Middle East and other places; In order to ensure the reliable quality of each machine, our company strictly controls the quality, and has its own operation guidance and inspection standards from the selection of accessories, production and assembly, installation and debugging stages, and responds quickly to the problems encountered by customers during use, and provides remote guidance and telephone voice. And arrange professional technical personnel for on-site training to help solve problems.